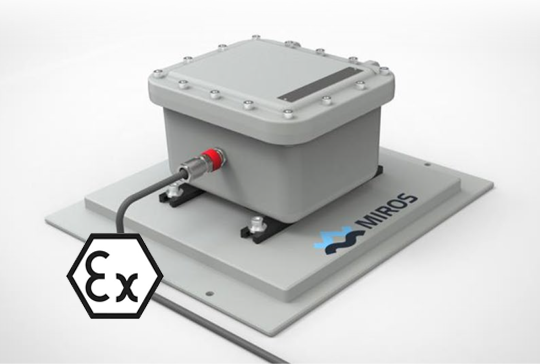 The Miros RangeFinder Atex IEC Ex
The versatile Miros Rangefinder is a dry-mounted, radar-based sensor, measuring with millimetre accuracy in all weather conditions.
RangeFinder is fully IoT-enabled, allowing for the delivery of real-time ocean insights directly to the Cloud.
The RangeFinder Ex IoT is also available "As a Service". For any questions or queries, or to request more information, simply fill out the adjacent form.